Old Port of Montreal.
Located near the Lachine Canal bike paths, several parks, promenades and large green spaces, the Old Port is a magical place.
Here is why the main festivities surrounding Canada Day take place in the Old Port of Montreal, a district steeped in history.
Discover the Old Port.
It was indeed by the St. Lawrence River that the founder of Montreal, Paul Chomedey de Maisonneuve, arrived in 1642.
Subsequently, the first French settlers settled nearby. It is thanks to its port activities that Ville-Marie developed to become the great international metropolis that Montreal is today.
Today, the Old Port of Montreal welcomes more than 6 million visitors a year. They arrive by air, land and also by sea. Old Montreal is a popular stopover for large ocean-going cruise ships. With its marina and yacht club, it is also a port of call used by local, Canadian, American and other boaters.
There are also many other tourist activities to do: cruises, amphi-buses, riverboats, bike rentals, etc. Located nearby, Place Jacques-Cartier is the meeting place for the public entertainers and musicians who enliven this place. As for the adjacent streets, they include many shops, terraces, bistros, cafes and restaurants.
Old Port website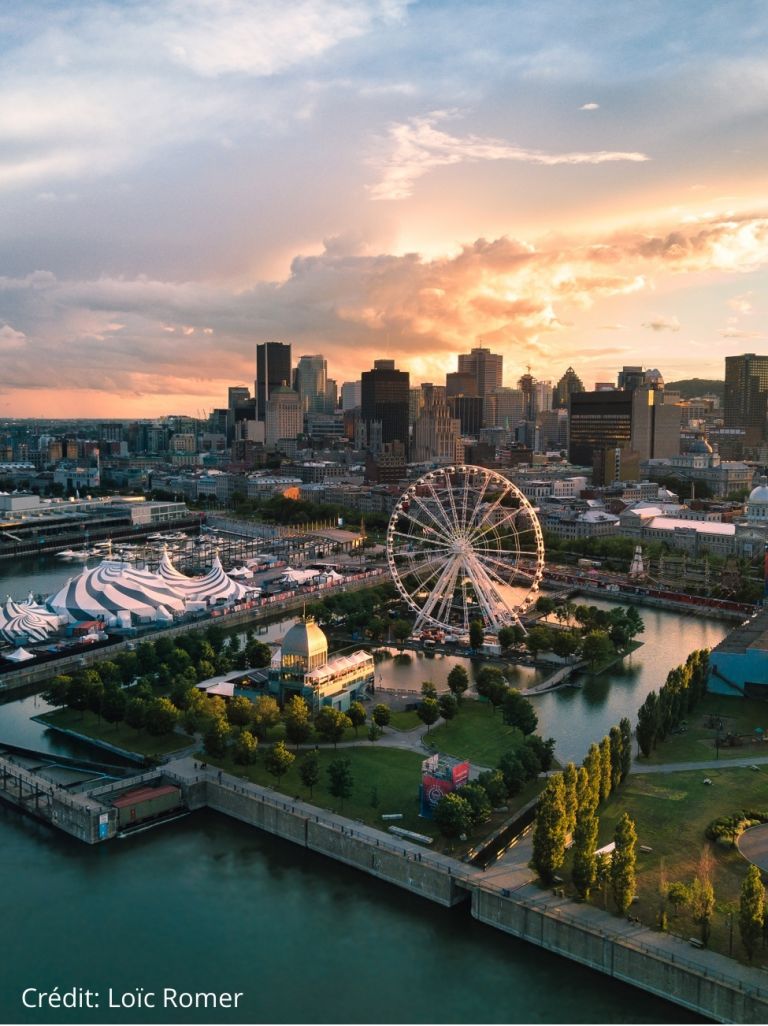 The history of the Old Port.
1642
Foundation of Montreal by Paul Chomedey de Maisonneuve. This one probably docked in the current Old Port.
1809
The Accommodation was the first steamship to shuttle between Montreal and Quebec.
1850
Dredging of a channel between Montreal and Lake Saint-Pierre. The Port of Montreal can now accommodate transoceanic ships.
1898
Improvement of port facilities: concrete quays, steel sheds, basins and grain silos.
1922
Inauguration of the Clock Tower erected in honor of the men of the merchant navy lost at sea during the conflicts of the early 20th century.
1976
Relocation of the port further east putting an end to port activities in Old Montreal.
1982
Restoration of the Clock Tower and demolition of Silo No. 1 to open up the view of the river.
1992
Inauguration of the "New Old Port of Montreal" on the occasion of the 350th anniversary of the founding of the City.